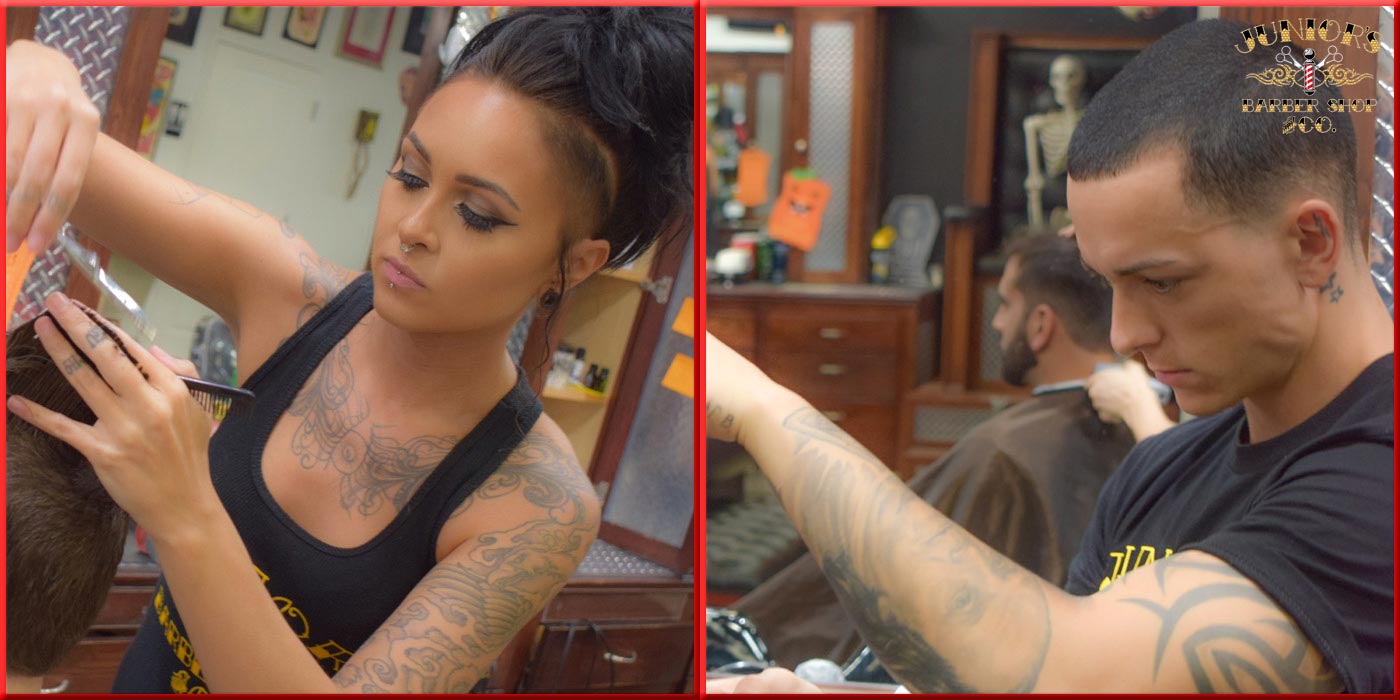 13 Oct

Welcoming new faces to "The Crew"

We have some new faces at Juniors Barber Shop.  Two new scissor slingers have joined the already awesome crew, adding their skills, smiles and good vibes.  Drop in anytime to say hi to Jenna and Tosh, get your hair cut, have your beard trimmed, get a hot towel shave or even just pick up some hair or beard product from one of the greats like Suavecito, Layrite or Uppercut to keep your hair in tip top shape.  Juniors Barber Shop if the original cool Jupiter Florida Barber Shop and has been around for years, keeping clients coming back.

Remember to follow us on Facebook and Instagram to stay up to date with everything have going on in the weeks to come.

We look forward to seeing you soon.